From all indie genres, Folk seems to have a special place in our hearts. We can't help to get back to folk songs when we look for some calm and inspiration. When we want to hope for a nice dream. Or when we are feeling in the mood for some very well told stories. As an honour to those feelings, this series is entitled TIFU (Today I Folked Up). Only folk songs from new folk artists. To let you and ourselves go.
Try to not feel touched by David Sheingold latest track "Fathers" and will give a prize for not having a proper heart. Distilling that gorgeous Folk vibe that is both sincere and efficient with the blues, the track evolves to a classical approach without ever losing the story as the central focus. The song is about how the trauma we suffer as children carries on into our relationships later in life, and David Sheingold voice echoes like a proper Jeff Buckley meets Nick Drake, with proper elements that can put himself as a new thing in Folk music. Just press play:
Glass Echoes – Down From The Mountain
Glass Echoes were, just like many other bands, born out of experimenting with a plethora of different sounds, exploring all the possible landscapes for what folk music can do. What Minneapolis-based songwriters Ben Noble and Chris Bartels showcase in their most recent single, "Down From The Mountain", is a beautiful landscape of what sonic exploration can achieve and how it can push the boundaries of the folk genre. This is not a normal folk song, folks!
What truly distinguishes "Down From the Mountain" from its peers is its sound landscape. The song relies a lot on heavy manipulation of vocals – gorgeous, for the record – and ethereal organs, intertwining them with mellow guitars and banjo, layering them as if we were dealing with a droney post-rock tune, helping Glass Echoes blurring the line between post-minimalism and the folk music of artists like Bon Iver or Sufjan Stevens. It gives the song somewhat of an oldie feel, almost analogi, trapping us in an immersive feel and stat as if we are in the middle of a rainforest listening to the water of a lake, swinging between its shorelines. Pretty, right?
The next step for Glass Echoes isn't far off. Their debut record, "Breathe", is coming out on January 21st. With a song like "Down From the Mountain" on the tracklist, it is one sure to check out as a full package.
Max Kinghorn-Mills isn't exactly an unknown quantity at this point. With his project Hollow Hand, the singer-songwriter hailing from Brighton in the UK has already two full-lengths, and he's now preparing to release a third soon enough. His latest single, "One Last Summer", seems to be a hint to the direction he's giving to his project – "a middle ground", as he says, between the landscapes of his first two records, while pushing himself towards newer sonic territories.
There's something very pleasant in hearing "One Last Summer". It's like a gentle breeze of a magic moment of nostalgia that, like just the windy breeze, disappeared just as quickly as it came. Seemingly born out of an "a memory of a time passed by", as pointed out by the artist, sonically "One Last Summer" sounds like a 1960s psychedelic folk tune, mixing in Beatles influence with the fuzzy-Britpop sounds of Super Furry Animals (a criminally underrated band). The result is a song that sounds catchy and endearing, bittersweet in its lyrics and singing, able to capture the longing for a summer that is slowly fading away. More of this, please!
Jack Broza – Farther Than You Sound
Jack Broza is a New York City-based guitarist and composer who makes music that is intricately textured and immediately absorbing. His 2018 debut album "Gather, Together" leaps smoothly between Cuban rumba, chamber music, spoken word, and more, featuring a variety of vocalists and languages.
"Farther Than You Sound" describes the loop he orbited throughout the past two years: "As I waded through the newfound monotony of the world, I'd try to pinpoint moments in the future that would break the stasis, only to have those moments come and go inconsequential". He wrote the song about a year ago, but could only find the words about 10 months later, and it is a beautiful thing that we are featuring about one year later it was originally created. This is the first single from his upcoming EP, entitled "Double Back", a track that sounds organically powerful, with the vocals front to the track, and of disarming honesty and sensibility. Reminds us a bit of Red House Painters, with a modern twist. It is gorgeous.
"Around the time we wrote this song I was asking myself, does the world need any more love songs? I love Pat Benatar as much as the next person but they truly are everywhere, seeping through walls and headphones and closed car windows. And so I tried to write about something else, like politics or something inanimate, only to be drawn back into the same themes of betrayal, heartbreak, yearning and lament. I realised that we are emotional beings, I am an emotional being, and making noise and music is a primal act of catharsis, of expressing oneself. And to sing and play your heart out loudly feels so damn good. So that's what we did."
The way Jill Lorean describes the incredible and exciting masterpiece that is "Walls", her latest track, and a mix of Folk with Rock, can make you think that this is just another track from another new artist. Well. The best you can do is to grab your headphones and play it loud for yourself, before playing it hard to almost anybody else. "Walls" feels so good and so incredibly powerful that might be the best way to kick the old 2021 blues off and get a proper start to your year. Who said Folk couldn't be energizing?
Hailing from East Sussex in the UK, Matt Saxon is a veteran of the folk scene at this point. He knows how to craft a good song and his latest offering, "Animal" is a gorgeous tune. It is filled with beautiful vocal harmonies, elevating the song's chorus to something memorable, making it stand out from its very mellow verses, where the influence of adult contemporary is felt. It is a deeply personal song, playing itself as a metaphor for themes like abandonment and longing. It 100% comes from the heart of the artist, making it a truly emotional experience. The song will be part of the new record by the artist, which will mark his first since 2018's "I Wasn't Looking for Love".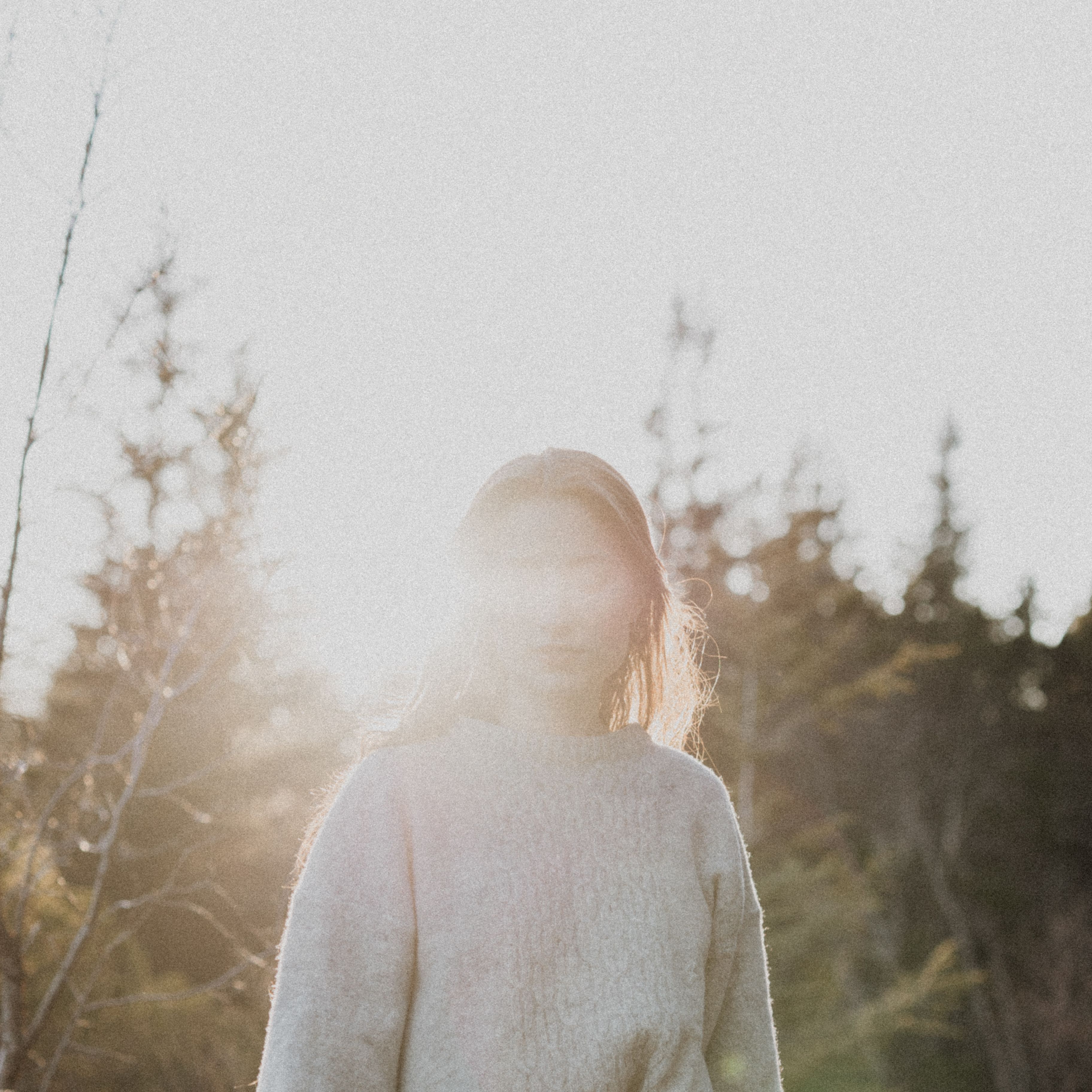 "This is the first song I wrote for the EP, long before I thought about releasing my songs at all. It's about the heavy air between two people when there are so many things to be said but you don't. About being the one who has to make things move". This is how Louise Weseth, an Oslo/Copenhagen/anywhere based artist and self-producer, describes her great new track "Woodlands" which is part of a new EP with the same title. Dreamy and soft. It's how we can describe her music. Emanating folk and dreamy vibes and also a lot of classical and deep songwriting. But predominantly beautiful all the way.
"In the song, I think of the moon as what makes the tides move. But also the moon as this intuitive and feminine force. And water as emotions and the unknown. Since the moon is such an open symbol it could mean pretty much anything, and I love how the lyrics might mean something completely different to someone else."
And if the title track sounds gorgeous and lets us discover a brave new soft new world and her incredibly haunting vocals, there is another highlight for us in the same record. Entitled "Retrograde" song number 3 of "Woodlands" EP is an even more sensible work of art. A track where we feel both the past influences (sometimes we feel we are in classical movies) and a beautiful and clean folk-acoustic vibe that feels as deep as we can go internally in our minds. Definitely a new highlight for our year, you may want to listen to the full EP (here).
Viktoria Siff, a songwriter for artists such as Alicia Keys and Macy Gray, has gone solo in a very unique sounding band setup called LOUD TIGER. With her friend and multi-instrumentalist Sune Haansbaek, she has written and produced a body of work that is a mix of Scandinavian, Americana, folk, pop, rock and indie. LOUD TIGERs vocal is out of this world and her songwriting is honest and heartfelt. She addresses everything from the dark sides of the mind, toxic relationships, American gun laws, to surviving in the music industry or finding your soulmate. "Enter the Night" is her 2nd single to date and the last one released in the not so wanted last year! It is a track about owning up to our mistakes and dealing with a broken heart. It is a marvellous and powerful act that makes us feel small and embrace our truths, and we just have to be thankful for that.
In early 2022, Under The Rug will release their sophomore LP, "Dear Adeline", a ten-track collection of emotive, dynamic indie rock (meets other genres) that chronicles grief, tumult, and healing after the loss of a loved one and simultaneous dissolution of a romantic relationship. Like Richard Linklater's Boyhood, "Dear Adeline" was written and self-produced in real-time over the course of five years, each track capturing a specific moment in time that, when put together, creates a beautiful, three-dimensional portrait of the grieving and healing process. The title track "Dear Adeline" kicks off the releases in this fresh new year. The track is a reflective folk/rock song written immediately after vocalist Casey Dayan's mother passed away and his relationship dissolved. It finds the vocalist attempting to write from the perspective of his future self, a self-penned reminder that one-day things will be better. Sonority-wise this is fresh new music that sounds like proper new music with exciting hooks and unpredictable evolutions throughout. There is a sense of chaos in the track, but there is also a clear sense of hope and silver-lining, both lyrically and instrumentally. It's just too good to be ignored!
All these songs (and all previous songs featured in TIFU) are also featured on our folk playlist. Follow it on Spotify: